London
We had an amazing day in London, visiting the Houses of Parliament, the London Eye, Downing St, Trafalgar Square, Buckingham Palace and travelling on the underground. Many new experiences for the children and many memories to treasure forever.
Sausage Making
Yesterday Dave and Claire from the Westmorland Services came to teach the children how to make sausages. The children had a great time getting involved and particularly enjoyed eating them today.
Archery
The children have made amazing progress during our 5 archery sessions. Olympics here we come!!!!
Forest Schools
Thank you to Learning through Landscapes for awarding our amazing school a 'Local Schools Nature Grant'. The children are very excited to get outdoors and try out all of our new forest schools equipment.
Manchester
At the beginning of the year the children told me that they would really like to go to a theatre. So today we got on the train and went to Manchester. We had a very busy day playing crazy golf, visiting the cenotaph, exploring the John Roland's library, visiting the Christmas's markets and finally the palace theatre to watch Matilda the musical. The children had an amazing day and loved the theatre
Gardening
Today Ina taught the children how to plant bulbs. The children are looking forward to seeing the flowers in full bloom in the spring. Whilst there they also helped with some other jobs in the garden.
Firework Safety Talk
Today PCSO Karen Dakin came to talk to the children about bonfire and firework safety.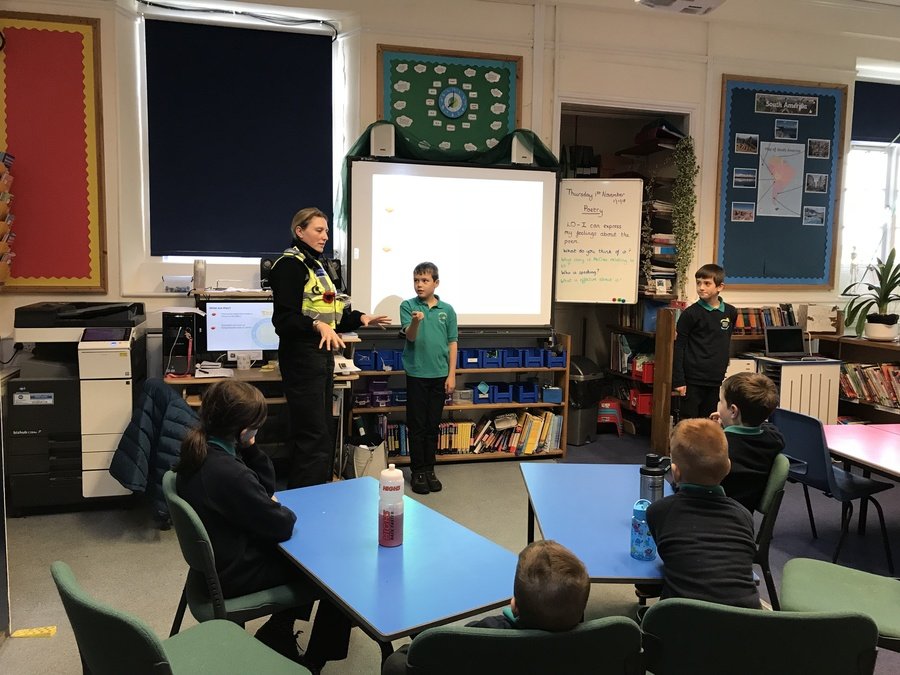 Operation Christmas Child
Today we join other members of the community to help pack shoe boxes, as part of Operation Christmas Child. Thanks to all the parents and children who brought gifts to fill the boxes.